CSC 100: ICI BREAST & CERVICAL CANCER SCREENING PRECEPTORSHIP
Improving the knowledge, standards and skills of Health Care Professionals on Breast and Cervical cancer screenings in Sub- Saharan Africa.
Eldoret, Kenya
11th August – 3rd September 2020
Lead Faculty: Fredrick Chite Asirwa MD
Consultant Physician. Medical Oncologist & Hematologist
Executive Director/CEO: International Cancer Institute (ICI)
P.O. Box 8088, Code 30100 Eldoret, Kenya
Email: director@intercancer.com Website: www.intercancer.com
This educational activity is provided by International Cancer Institute (ICI)
This activity is supported by educational grant from Roche as part of the ICI_Roche Shining Tower Project (STP).
Faculty
Dr. Muleken Gisaw- Epidemiologist
Dr. Kibet Keitany- Anatomic Pathologist
Dr. Gregory Ganda – Gyn-oncologist
Dr. Dawit Worku – Gynecologic-Oncologist
Dr. Clifford Chacha-General Surgeon/ Surgical Oncology
Dr. Benjamin Njihia – General surgeon/Surgical Oncology
Dr. Angela Mcligeyo – Medical oncologist
Accreditation is by KMPDC, KPPB and COC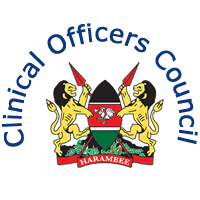 ICI Education & Training Mission Statement
The ICI Preceptorship Program Mission is to measurably contribute to cancer patients' safety and health outcomes and to support practice improvement by providing CME/CPD activities that enhance the ability of physicians and other health-care team members to deliver quality and optimal healthcare services.
Purpose
The purpose of ICI Preceptorship Program is to develop educational activities that clearly link the needs of the learner/participants with the planning process, format and delivery of each activity, resulting in high-quality continuing medical education/continued Professional Development opportunities that will increase the knowledge, competence and performance of health-care providers.
Content Areas
The ICI Preceptorship Program activities include practical, evidence-based, best clinical practice information for a broad variety of common oncology and hematology conditions, innovations in primary and specialty patient care in NCDs, new procedural training and specialty fora. Appropriate content for each course is determined based on the results of a practice gap analysis relative to the target audience's scope of practice, as well as the identified expected outcomes. Content is free of commercial bias. General Target Audience: ICI Preceptorship/CME/CPD activities focus on the needs of generalist, Primary Care Providers and specialist physicians and other multidisciplinary health-care team members at ICI affiliated cancer centers nationally and in sub-Saharan Africa as appropriate.
Type of Activities Provided by ICI
In order to accomplish our educational goals, ICI CME uses a range of activity formats based on the content and desired results of the activity. Current offerings include live and video conferenced activities, live regularly scheduled series, internet CME activities, enduring materials and hands-on skills workshops. ICI also jointly sponsors activities with regional specialty societies, non-profit educational organizations and government agencies when mutually desired goals and outcomes are best achieved by such relationships.
Expected Results of the Preceptorship Program
ICI Preceptorship/CME/CPD is committed to assessing the impact and effectiveness of its CME/CPD Program. ICI courses are designed to: increase knowledge of new treatments, diagnostic tools and procedures; improve compliance with specific evidence-based standard of care protocols; improve competence, performance and/or patient outcomes; and promote efficient use of resources. We employ assessment methods to evaluate the extent to which our activities result in changes in knowledge, competence and performance. CME activities in conjunction with quality improvement projects have measurable outcomes to report. An emphasis during the planning process is placed on intended learning and desired change in knowledge, competence and performance. The ICI Education and Training Office works in collaboration with other departments/offices of the International Cancer Institute and its partners who are involved and interested in quality improvement processes and patient safety.
Target Audience
The primary target audience for this course (CSC 100) comprise health care professionals (primary care physicians, physicians-in-training, oncology nurses, nurse practitioners, and physician assistants) involved and/or interested in screening activities for breast and cervical cancers. Dues to the prevalence of Obstetric Fistula in some communities in SSA, this course will also discuss this topic.
Statement of Need
Breast and Cervical cancers are among the leading types of new cancer cases diagnosed in the region. Unfortunately, 70 – 80% of cancer patients are diagnosed at advanced disease stage when it is not amenable to cure hence the importance of getting health workers to familiarize themselves with the screening guidelines for breast and cervical cancer. The goal of screening is to identify seemingly asymptomatic individuals who may have abnormalities that indicate that they could be having a precancerous condition and quickly link them to care and treatment. Ultimately this would reduce preventable morbidity and mortality due to cancer by improving early detection and prompt treatment.
Obstetric fistulae are usually caused by prolonged obstructed labor and in Kenya the incidence is 3-4 women for every 1000 deliveries. It is therefore important for health workers to be equipped with screening skills for obstetric fistulae which may come in handy as they carry out screening of cervical cancer and refer such patients appropriately.
LEARNING OBJECTIVES
At the end of this educational activity, participants should be able:
To understand the Epidemiology of Cervical and Breast Cancer (Regional & Global).
To understand the natural history for Human Papilloma virus (HPV).
To understand the relevant anatomy and staging of breast and cervical cancer.
To learn the screening and treatment modalities for breast cancer and precancerous cervical lesions.
To understand breast and cervical cancer prevention and the current screening guidelines
To under the risk factors, early signs and symptoms of breast and cervical cancer
To learn the approach in management of a patient with a breast lump.
To understand the role of Surgery in the management of cervical and breast cancer
To learn the practical approach for breast examination and examination for cervical lesions.
Disclosure of Conflicts of Interest
International Cancer Institute (ICI) requires instructors, planners, managers and other individuals and their spouse/life partner who are in a position to control the content of this activity to disclose any real or apparent conflict of interest they may have as related to the content of this activity. All identified conflicts of interest are thoroughly vetted by ICI for fair balance, scientific objectivity of studies mentioned in the materials or used as the basis for content, and appropriateness of patient care recommendations.
The faculty must report any financial relationships or contractual relationships they or their spouse/life partner have with commercial interests related to the content of this continuing education activity.
Disclaimer
Participants have an implied responsibility to use the newly acquired information to enhance patient outcomes and their own professional development. The information presented in this activity is not meant to serve as a guideline for patient management. Any procedures, medications, or other courses of diagnosis or treatment discussed in this activity should not be used by clinicians without evaluation of patient conditions and possible contraindications on dangers in use, review of any applicable manufacturer's product information, and comparison with recommendations of other authorities.
Disclosure of Unlabeled Use
This educational activity may contain discussion of published and/or investigational uses of agents that are not indicated by the FDA. The planners of this activity do not recommend the use of any agent outside of the labeled indications.
The opinions expressed in the educational activity are those of the faculty and do not necessarily represent the views of the planners.  Please refer to the official prescribing information for each product for discussion of approved indications, contraindications, and warnings.
Method of Participation and Request for Credit
To receive credit for this activity, participants must review the activity information including learning objectives and faculty/planner disclosures and actively participate in the educational activity. Upon successfully completing the post-test with a score of 75% or better and the post-activity evaluation, your certificate will be made available immediately.
The Program
LECTURES
Orientation to the course (Chite) Tuesday 11th August 2020 3:30-4:00 PM EAT
Epidemiology of breast and cervical cancer (Global) & rationale for cancer screening (Muluken) Tuesday 11th August 2020 4:00-5:00 PM EAT
Cervical cancer: Relevant anatomy and staging, natural history of Human papilloma virus, cervical cancer staging & treatment modalities (Kibet) 13th August 2020 4:00-5:00 PM EAT
Cervical Cancer screening methods (technique, rationale, interpretation, reporting, and follow up) (Ganda) 18th August 2020 4:00-5:00 PM EAT
Review of current cervical cancer screening guidelines (Ganda) 20th August 2020 4:00-5:00 PM EAT
Identification of fistulae, treatment of precancerous lesions including rationale for colposcopy, cryotherapy, and LEEP (Dawit) 25th August 2020 4:00-5:00 PM EAT
Anatomy of the breast, staging and treatment of breast cancer (Njihia) 27th August 2020 4:00-5:00 PM EAT 
Review of current guidelines for breast cancer screening (Self breast examination (SBE), clinical breast examination (CBE), ultrasound, mammogram, MRI) (McLigeyo) 1st September 2020 4:00-5:00 PM EAT
Approach to breast lump management (Differential diagnosis, imaging techniques, types of biopsy techniques & indications, interpretation of results, referral and follow up) (Chacha) 3rd September 2020 4:00-5:00 PM EAT
 CSC 100: ICI Breast & Cervical Cancer Preceptorship Course Schedule
      week 1
week 2
week 3
week 4
10-Aug
17-Aug
24-Aug
31-Aug
Chite

Muluken

Ganda
Dawit
  McLigeyo
Kibet
Ganda
Njihia
  Chacha
Participants should be willing to spend at least 4 hours per week on this online course over a period of 4 weeks (16 hours).
All those interested in registration to this course, please send your information to info@intercancer.com or education@intercancer.com
Acknowledgement
ICI acknowledges that the funding for this preceptorship training has been proudly supported by Roche as part of ICI_Roche Shining Tower Project (STP)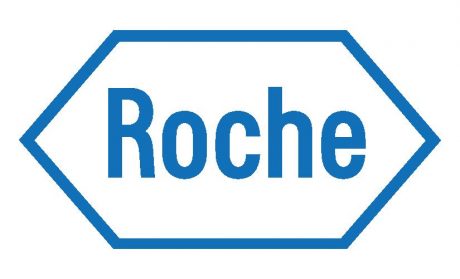 Course Reviews
5 stars

2

4 stars

0

3 stars

0

2 stars

0

1 stars

0