CBI 100: ICI BIOSIMILARS EDUCATION PROGRAM
Introduction of Biosimilars to Clinical Practice in sub-Saharan Africa towards increasing access to optimal therapies for Oncology Patients.
Eldoret, Kenya
Start date: 27th October 2020
Course Director: Fredrick Chite Asirwa MD
Consultant Physician. Medical Oncologist & Hematologist
Executive Director/CEO: International Cancer Institute (ICI).
P.O. Box 8088, Code 30100 Eldoret, Kenya
Email: director@intercancer.com Website: www.intercancer.com
Course Co-Director: Dr. David Wata
Oncology Pharmacist-Kenyatta National Hospital (KNH)
P.O Box 20723-00202,
Nairobi. Kenya
This Independent educational activity is provided by the International Cancer Institute (ICI).  This activity is supported by an educational grant from Pfizer.
Accreditation of this Continuous Professional Development (CPD) activity is provided by KMPDC, KPPB, NCK, and COC
Program Description
Biosimilars are designed to increase access to treatment at reduced prescription costs while providing equivalent therapeutic efficacy. Despite their potential benefit on clinical and economic outcomes, the uptake of Biosimilars has been uneven in Sub-Saharan Africa (SSA). Increased understanding of the similarities and differences between Biosimilars and their reference products is needed to help overcome concerns about safety and reservations regarding the use of Biosimilars.
With the increasing availability of Biosimilars for therapeutic and supportive care oncology biologics in SSA, Health care Professionals across all cadres need to be oriented about the role and implementation of these agents into clinical practice and be prepared to address and overcome concerns or challenges.
To accurately educate patients, HCPs must be well versed in the regulatory approval process, efficacy and safety data, and nuances of interchangeability and substitution for Biosimilars compared with their reference biologics.
In this CME/CPD series, expert faculty compare Biosimilars with their reference biologics in terms of their regulatory pathway of approval and requirements for interchangeability and discuss strategies to increase biosimilar adoption.
Target Audience
This activity was developed for General Practitioners, Physicians, Specialist Physicians, Surgeons, specialist surgeons, Gynecologists, Oncologists, dermatologists, gastroenterologists, nephrologists, pharmacists, Nurses, Clinical Officers, and other health care professionals who have an interest in Biosimilars.
Education Objectives
After completing the activity, the participant should be better able to:
Recognize the similarities and differences between Biosimilars and reference biologics in terms of their development, the regulatory pathway of approval, and pharmacovigilance
Recognize manufacturing differences between Biosimilars and their reference biological product as well as generic small-molecule drugs
Understand how the FDA or similar regulatory bodies in SSA use a "totality of evidence" strategy to evaluate biosimilar compounds and/or other strategies employed
Discuss the role of Biosimilars and their impact on access to treatment, cost-utility, and patient outcomes
Integrate shared decision-making practices to inform and engage patients on Biosimilars
Consider how the availability of Biosimilars will impact clinical practice in SSA
Disclosure of Conflicts of Interest
International Cancer Institute (ICI) requires instructors, planners, managers, and other individuals and their spouse/life partner who are in a position to control the content of this activity to disclose any real or apparent conflict of interest they may have as related to the content of this activity. All identified conflicts of interest are thoroughly vetted by ICI for fair balance, scientific objectivity of studies mentioned in the materials or used as the basis for content, and appropriateness of patient care recommendations.
The faculty must report any financial relationships or contractual relationships they or their spouse/life partner have with commercial interests related to the content of this continuing education activity.
Disclaimer
Participants have an implied responsibility to use the newly acquired information to enhance patient outcomes and their own professional development. The information presented in this activity is not meant to serve as a guideline for patient management. Any procedures, medications, or other courses of diagnosis or treatment discussed in this activity should not be used by clinicians without evaluation of patient conditions and possible contraindications on dangers in use, review of any applicable manufacturer's product information, and comparison with recommendations of other authorities.
Disclosure of Unlabeled Use
This educational activity may contain discussion of published and/or investigational uses of agents that are not indicated by the FDA. The planners of this activity do not recommend the use of any agent outside of the labeled indications.
The opinions expressed in the educational activity are those of the faculty and do not necessarily represent the views of the planners. Please refer to the official prescribing information for each product for discussion of approved indications, contraindications, and warnings.
Method of Participation and Request for Credit
To receive credit for this activity, participants must review the activity information including learning objectives and faculty/planner disclosures, and actively participate in the educational activity. Upon successfully completing the post-test with a score of 75% or better and the post-activity evaluation, your certificate will be made available immediately.
The Program
The program will be delivered in a 3-part series of Webinars each consisting of 60-90 minutes of lecture presentation and discussions with participants.
Participants can elect to attend all the lecture sessions or some of the sessions depending on the depth of coverage and use of Biosimilars in their daily clinical practice.
All those interested in registration to this course, please send your information (quote the course title CBI 100 in the subject line of your email) to education@intercancer.com
Acknowledgments
ICI acknowledges that the funding for this independent educational activity has been supported by an educational grant from Pfizer.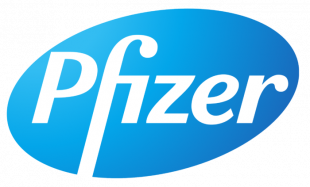 Course Reviews
5 stars

0

4 stars

0

3 stars

0

2 stars

0

1 stars

0
No Reviews found for this course.