Complimenting multidisciplinary management and care of patients with serious and life-limiting illnesses including NCDs in sub-Saharan Africa
---
Lead Faculty: Prof. Kenneth Cornetta MD
Palliative Care Specialist & Clinical Professor of Medical and Molecular Genetics
Director National Gene Vector Biorepository (www.NGVBCC.org)
Associate Director, Brown Center for Immunotherapy, United States.
Email: education@intercancer.com Website: www.intercancer.com
This activity is supported by an educational grant from Takeda.
---
Faculty
Hussein Elias – Family Physician and Co-Lead Faculty
Zipporah Ali – Palliative Care Specialist
Lindsay Dow – Palliative Care Specialist
John Weru – Palliative Care Specialist
Esther Nafula – Palliative Care Specialist
Catherine Wangechi – Clinical Psychologist
Richard Bauer – Certified Palliative Chaplain
---
This course is accredited by: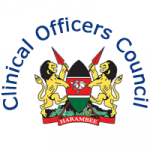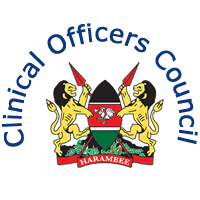 ---
Target Audience
The primary target audience for this course comprises the multidisciplinary clinical care team members including, but not limited to specialists, fellows, residents, nurses, pharmacists, pharm-techs, clinical officers, medical officers and other allied health care professionals.
Statement of Need
Patient with serious and life-limiting illnesses are living longer and with greater disabilities leading to poor quality of life. Early palliative care interventions have been shown to increase the quality of life, reduce costs and improve survival. There is a dearth of palliative care services and specialists in sub-Saharan Africa, therefore it is crucial for primary care providers to understand how they can provide primary palliative care.
LEARNING OBJECTIVES
At the end of this educational activity, participants should be able to:
To explain the concept of palliative care
Apply various techniques to carry out discussions at every point of the illness including end-of-life, with patients and families on palliative care, goals of care, breaking bad news
Describe how spiritual assessment integrates and supports the plan of care
Employ the tools commonly used in palliative care to assess and manage pain using pharmacological and non-pharmacological methods
Identify most common physical symptoms in palliative care and describe the key assessments, pharmacological and non-pharmacological treatments and follow-up required to optimally manage symptoms
Identify common signs of the dying process and describe treatments for common symptoms at end of life care
Describes normal grief and bereavement and risk factors for prolonged grief disorder
Disclosure of Conflicts of Interest
International Cancer Institute (ICI) requires instructors, planners, managers and other individuals and their spouse/life partner who are in a position to control the content of this activity to disclose any real or apparent conflict of interest they may have as related to the content of this activity. All identified conflicts of interest are thoroughly vetted by ICI for fair balance, scientific objectivity of studies mentioned in the materials or used as the basis for content, and appropriateness of patient care recommendations.
The faculty must report any financial relationships or contractual relationships they or their spouse/life partner have with commercial interests related to the content of this continuing education activity.
Disclaimer
Participants have an implied responsibility to use the newly acquired information to enhance patient outcomes and their own professional development. The information presented in this activity is not meant to serve as a guideline for patient management. Any procedures, medications, or other courses of diagnosis or treatment discussed in this activity should not be used by clinicians without evaluation of patient conditions and possible contraindications on dangers in use, review of any applicable manufacturer's product information, and comparison with recommendations of other authorities.
Disclosure of Unlabeled Use
This educational activity may contain discussion of published and/or investigational uses of agents that are not indicated by the FDA. The planners of this activity do not recommend the use of any agent outside of the labeled indications.
The opinions expressed in the educational activity are those of the faculty and do not necessarily represent the views of the planners. Please refer to the official prescribing information for each product for discussion of approved indications, contraindications, and warnings.
Method of Participation and Request for Credit
To receive credit for this activity, participants must review the activity information including learning objectives and faculty/planner disclosures and actively participate in the educational activity. Upon successfully completing the post-test with a score of 75% or better and the post-activity evaluation, your certificate will be made available immediately.
The Program
 LECTURES
Orientation to the course (Hussein) Tuesday 9th June 2020 4:00-4:30 PM EAT
Introduction to palliative care (Hussein) Thursday 11th June 2020 4:00-5:30 PM EAT
Ethical-Legal issues in palliative care (Zippy) Tuesday 16th June 2020 4:00-5:30 PM EAT
Communication in the context of palliative care (Lindsay) Thursday 18th June 2020 4:00-5:30 PM EAT
Breaking bad news (Lindsay) Tuesday 23rd June 2020 4:00-5:30 PM EAT
Psychosocial concepts in palliative care (Catherine) Thursday 25th June 2020 4:00-5:30 PM EAT
Spiritual and cultural aspects in palliative care (Fr. Richard) Tuesday 30th June 2020 4:00-5:30 PM EAT
Introduction to pain, mechanism of pain and assessment of pain (Dr. Weru) Thursday 2nd July 2020 4:00-5:30 PM EAT
Pain management using pharmacological and non-pharmacological techniques (Ken) Tuesday 7th July 2020 4:00-5:30 PM EAT
Common symptom management in palliative care (Hussein) Thursday 9th July 2020 4:00-5:30 PM EAT
End of life care (Dr. Nafula) Tuesday 14th July 2020 4:00-5:30 PM EAT
Palliative care emergencies, assessment and management (Dr. Weru) Thursday 16th July 2020 4:00-5:30 PM EAT
Pediatric palliative care (Dr. Nafula) Tuesday 21st July 2020 4:00-5:30 PM EAT
Grief and bereavement (Catherine) Thursday 23rd July 2020 4:00-5:30 PM EAT
COVID 19 and palliative care (Zippy) Tuesday 28th July 2020 4:00-5:30 PM EAT
End of Palliative course Examination (Hussein) Thursday 30th July 2020 4:00-5:30 PM EAT
Participants should be willing to spend at least 4 hours per week on this online course over a period of 6 weeks. (Duration 24 hours)
All those interested in registration to this course, please send your application  information to info@intercancer.com
Acknowledgements
ICI Acknowledges that the funding for this preceptorship training has been proudly supported by Takeda.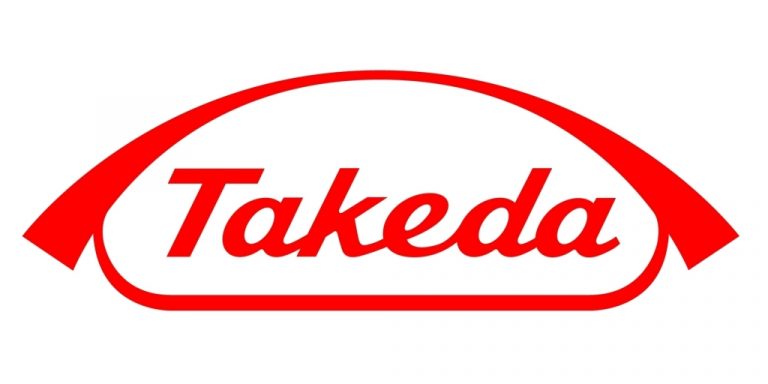 Course Reviews
5 stars

2

4 stars

0

3 stars

0

2 stars

0

1 stars

0